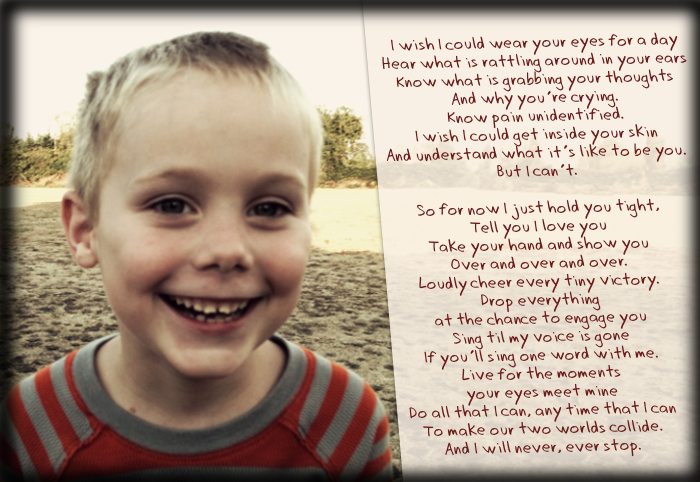 ---
Archive for August, 2010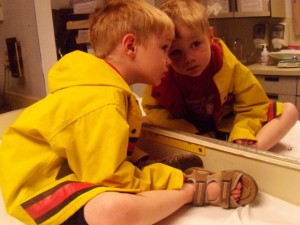 I've only had a handful of migraine headaches in my lifetime, just enough to feel sympathetic to those who deal with them all the time. All of them begin the same way: I suddenly realize that movement is lost in a strobe-light effect, lights flash, black spots dance across my field of vision, and I have a hard time concentrating, and sometimes my speech is slightly slurred. This lasts for 20-30 minutes, then the pain begins and lasts for about 5 hours. Last week, as I struggled through visual distortions of an ophthalmic migraine to concentrate on Jackson making a breakfast request, I wondered if my visual symptoms are similar to what he experiences.
I am able to focus on Jackson's left eye, but the rest of his face is fluid, moving, jumping. My brain feels mushy, and my lips thick. I focus hard on that left eye, trying to hear what he's whispering, "I want…." What is my prompt again? So hard to concentrate.
Is this what you feel like most of the time, love? I wish I knew. I'm glad I had a headache today if only to remind me to slow down, be patient, wait for your response. Remember that your efforts are valiant. Your victories worth celebrating. You're a tough little fighter, buddy.